Arizona's Second Largest City

Tucson, the home of the University of Arizona, has a long tradition, with the first settlements reaching back to prehistoric times. These days, the city is a large modern metropolis that has preserved its strong Native American, Mexican, and Pioneer heritage. Located in the Sonoran Desert of Southern Arizona, Tucson offers four key ingredients that make life so enjoyable in the desert: Beautiful weather and scenery, excellent culture, great food, and fantastic outdoor activities.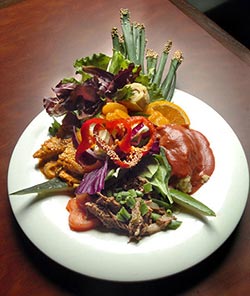 Tucson is culturally rich with many opportunities to enjoy the arts as well as great dinning. Downtown Tucson offers a vibrant restaurant and bar scene as well as plenty of opportunities to see artists perform in local bars, street fairs, and at larger venues. The city also boasts its own Opera house, a symphony, many classical, jazz, blues and modern music groups, performing arts and more. Finally, the Rialto Theatre, the historic Fox Theatres, and Centennial Hall on campus collectively attract a diverse range of nationally and internationally acclaimed artists to satisfy a range of interests. Tucson has a strong food culture and the local Southwestern cuisine is strongly influenced by Mexico to the South. However, as Tucson is also home to diverse populations from across Europe, Asia, the Middle East, and Africa, it also supports many other types of cuisines that enrich its exciting dinning scene. Finally, due to the large student population of the University of Arizona, Tucson also has a very lively bar scene that includes the downtown area, 4th Avenue, and various other locations across town.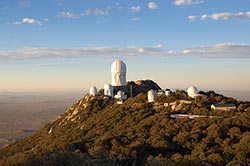 Tucson's sunny desert climate and amazing scenery offers plenty of fantastic outdoor activities. The city itself Tucson is surrounded by five 'Sky Islands' that harbor extremely diverse ecosystems. These mountain ranges reach up to 9,000 ft and driving or hiking from the desert floor to the top allows the traveler to experience most climate zones of North America. This varied and dramatic landscape provides almost unlimited opportunities for tremendous hiking, road and mountain biking, rock climbing, and camping. The mountains are also home of the Desert Museum, Sabino Canyon, and Saguaro National Park, which borders the city to both the East and West. Observatories cap several of the peaks, including the Kitt Peak National Observatory that houses 26 telescopes and is open to the public for nightly stargazing. Expanding beyond Southern Arizona, the state offers a large variety of mountaineering, canyoneering, and paddling options. The beautiful Sedona and Flagstaff Area with its own unique set of outdoor recreation is just a four-hour drive away and from there it is just another hour and half to the breathtaking Grand Canyon.