The department is the home for basic research in immunology and microbiology. Our mission is to advance the insights into the biology of microbes and the defense against microbial infections in order to develop future therapies for infectious, autoimmune, and malignant diseases.
News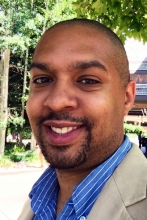 Congratulations Dr. Michael Johnson !
Congratulations to Dr. Michael Johnson for being selected to speak at the fifth annual NIGMS Director's Early Career Investigator (ECI) Lecturer for 2020.